The Team behind the Academy of Gallo

Denis LEFEUVRE

Denis started the two web projects the Academy of the Gallo and the School of Gallo.
After an enriching career in IT and data security, Denis now wants to contribute in the widest and most concrete way to the various efforts for the survival of Gallo, his mother tongue. He strongly believes in free access to knowledge.




Patrik DERIANO

Patrik is the grammar and language expert for the Gallo. He brought help and enthusiasm to the project from its very start.
Besides his professional activities and works around the Gallo language, Patrik also regularly publishes feature articles on topical subjects in Gallo on the website Ya! Patrik speak, writes, thinks and jokes in gallo as much as possible.




Gwenaëlle LEFEUVRE

Gwenaëlle handles the translation of the website.
Gwenaëlle is a physicist and lives in the south of England, but she spends almost all her free time learning foreign langages and scripts. She is a regular contributor to the news website Global Voices as a volunteer translator and sub-editor.


Acknowledgements

| | | |
| --- | --- | --- |
| | | To the publisher Editions LABEL LN for its kind autorisation to use the material from "Grammaire du Gallo" that it published. |


Julien Baley, software developer for Swiftkey.


A fluent speaker of French, English and Mandarin, Julien has put his passion for languages at the core of his professional life: he personally contributed to the integration of over 50 languages in the Swiftkey predictive keyboard.


Read about his work and his passion for all languages, including minority languages, in this article.




Swiftkey is a Microsoft group society that developed a predictive keyboard based on a neuronal algorithm for Android and iOS mobile devices.
At the time of writing, Swiftkey offers more than 175 languages and thanks to Julien and his team this number increases every month.

A Swiftkey user can seamlessly switch from a language to another without changing any language parameter on their device: so useful in our multicultural, multilingual world!

Learn more about Swiftkey and their free keyboard on their website.




Fabien LECUYER

Fabien LECUYER is a writer, journalist and teacher in a Breton-speaking Diwan school. His commitment to the survival of Gallo is known to many in Brittany, in particular thanks to his book «Le manifeste du Gallo» [«Manifesto for Gallo», NdT]

Fabien participated to the translation in French of a few lessons.

| | | |
| --- | --- | --- |
| | | To the CERN COURIER (Dr Matthew Chalmers - Editor, CERN Courier) for his kind autorisation to use a published article (*) for the lesson 7 «Sience : une bone école d'étraeriy» («Science: a model for collaboration?») |
(*) http://cerncourier.com/cws/article/cern/63708



We want to express our heartfelt gratitude to Paul Quintin for the story he provided to the Academy for publication in our Little Library.

Paul Quintin was born in 1932 in the Graissoux district in Lamballe. He worked as a school teacher and after ending his career in St Alban he retired in Pléneuf. He doesn't teach the fundamentals to children anymore, but thanks to his texts he now helps us to spread Gallo to everyone interested in learning it, learning about it or reading it.



Photos published on our Twitter account are ours, or
arise from Photos Libres".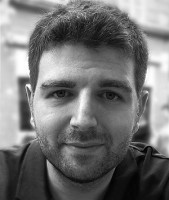 Our heartfelt congratulations and thanks to David REVOY for his wonderful webcomics and for having made it freely available under a Creative Commons license CC-BY 4.0.

If you want to know more about his art and see more beautiful images, have a look at the Pepper&Carrot website as well as his own.



The Association "Pouëvr' et Seu" is a traditional music ensemble active for over 10 years and an effective support to Gallo culture.